Soft . Hard
3D animation and materiality.

An experimental 3D animation exploring the spaces between concepts of soft and hard.
How can we look at materiality through different perspectives? Are these two "opposing" concepts a simple dichotomy?
Little Angels v9.2
Speculative world building.

How will life look like in 100 years?
A speculative work portraying a future world through the lens of our pets – dogs. This piece of experimentation showcases an automated analysis of a dog park, and through the data/information of each individual dog, it gives us a sneak peek into an alternate reality

'It is what it is'
3D Creation & Animation for
Ooh Any Day Now
.
︎Numeral design by Hedieh Anvari & Ashwaq Fahem
This production is a visual narration of the universality of menstrual cycles. In contrast to the stereotypical discourse, the subject matter is elevated through the lens of design into a design system that represent the four phases of the cycle; Menstruation, Follicular, Ovulation and Luteal. Commissioned by Ooh Any Day Now, I created a 3D representation of the specific numeral design. My goal was to further evoke the various feelings and senses experienced through these four cyclical phases within both their exterior and interior fictional habitat.
Work in progress:
+ Ideation for the environment ('universe' & 'bagels')
+ Typeface 3D drafts
Travel Type
A2 sized publication

How can we find new ways of categorising typefaces? This is a series of typefaces found on my daily commute within a time frame of one week.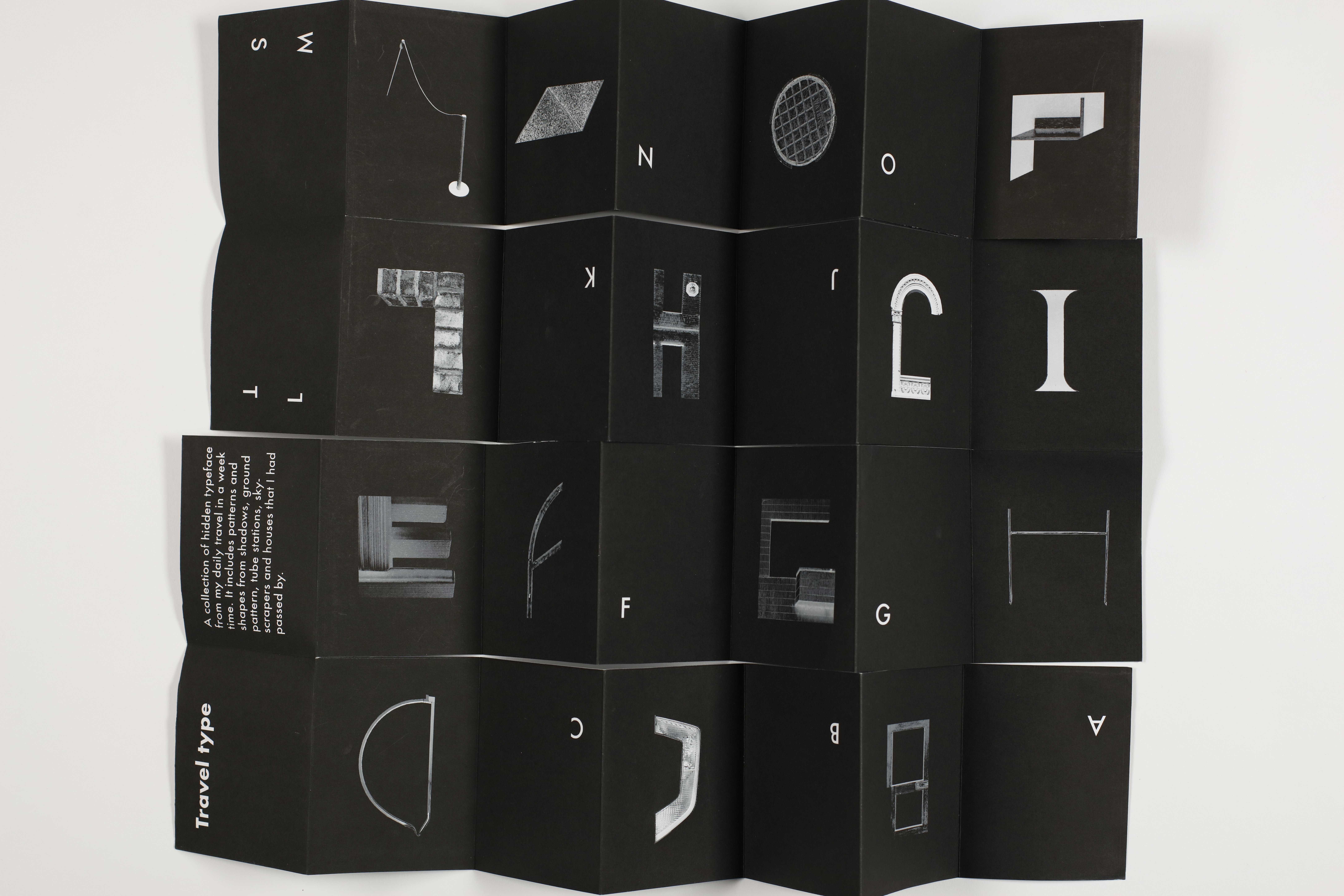 Decipher
Creative coding

The work is an exploration of sensory experiences and self expressions. This sequence demonstrates the interactions the audience can have with the piece via mouse movements and triggers.